Video Surveillance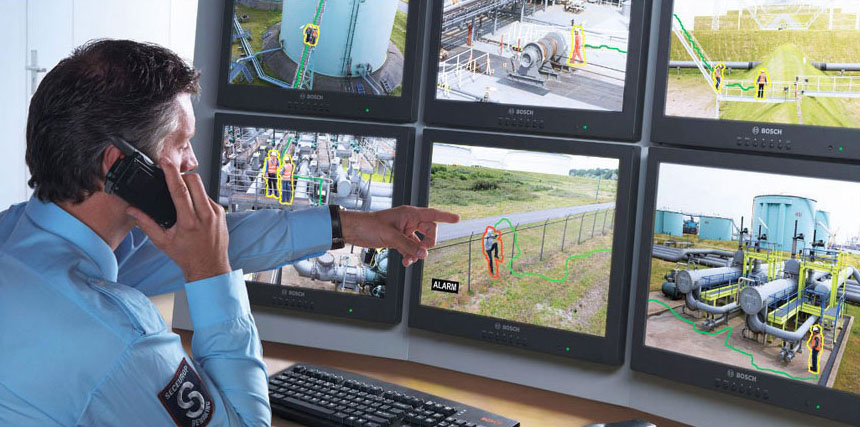 Exceptional video surveillance for your building security needs!

Cloud Based Video Surveillance Solutions
SMS Building Systems specializes in installing cloud based video surveillance security solutions and also cloud based access control systems.  We pride ourselves on integrating superior quality video surveillance equipment. Plus, choosing us to implement your cloud based video surveillance system will afford you low ownership costs, which is great!  Other benefits in working with us include your getting to manage your cloud based system the way you want with ease.  And after the install, we provide you instruction that gives you control from the cloud, from anywhere, and on any device.  Due to our years of experience, you can count on us to handle your set-up with ease and without hassle.  Call us today to speak with an expert and we will answer your questions and provide a no-obligation quote.
Traditional Video Surveillance Systems
Know that we also offer traditional video surveillance systems with a dedicated server.  One benefit of having a dedicated server is that you would not have the recurring cloud hosting fees that come with a cloud based video surveillance system. While most new commercial video surveillance installs are cloud based due to a variety of features unavailable in traditional video surveillance systems, still some people choose the traditional route since it is kept entirely in-house and comes with a one-time project fee cost.  It is for this reason that SMS Building Systems provides both options.  Together we will evaluate your specific needs and come up with the video surveillance system that is most appropriate for you.
We Are The Commercial Video Surveillance System Installations Market Leader in NJ & PA

You Are Going to Love Working With SMS Building Systems! Our people are experts in the field and passionate about what they do. Everyone from our support staff to our project managers and installers, understands that our work is crucial toward building customer loyalty and retention. Our service does not stop with the completion of the access control system installation.  Each of our experienced team members take time to understand our clients, and most of all, they pride themselves in producing a project install plan that best fit each clients timeframe and requirements.
Next Step: Schedule a Site Visit
The next step will be to coordinate the best date and time for one of our SMS Building Systems estimators to visit your commercial property for a free evaluation. During the visit, our evaluation expert will arrive on the property, discuss what you are looking to do.  Our estimators will also be happy to arrange a visit with the property owner or manager and work through the information collection process and brainstorming together. Once the evaluation is complete, we will quickly follow up with our estimate made up of a diagram and an itemized list for each necessary component of the video surveillance job.
Ultimately no matter what access control solution your business requires, we are able to provide the right solution for you.
Contact Us For A Free Evaluation Or Risk Analysis